GR1ZZL3R
Rank 23
‎29-12-2018 11:41 AM
Mark as New

Bookmark

Subscribe

Email to a Friend
I'm loving all these new challenges that keep popping up, I think it's great to have a target rather than just grinding it out for the sake of it, so I'm going to jump on board with another. We have the sng's, the hu, various br efforts and now a number of hands challenges among many other great efforts, so I'll go slightly differently to add to the variety. Following the cash ticket challenge in the Advent series makes me realise I have to concentrate more and be willing to not give up too quickly when things don't go well, so I want to do a slow burn challenge that will build up the pressure the longer it goes.
Looking at a long term profit challenge to come later I want to run a quick daily challenge just to test the idea, which will either crash and burn quickly or build up nicely, so the idea is to build higher every day.
Jan 1. Day 1. Target 1e profit.
Jan 2. Day 2. Target 2e profit.
Jan 3. Day 3. Target 3e profit.
Jan 4. Day 4. Target 4e profit.
I'm giving myself 4 days grace to get this challenge on the road as this brings me to my 1st anniversary of joining Unibet and a starting br of 10e, when the challenge really kicks in. The idea is to see how long I can go building the br by a set amount each day until I fall too far behind to catch up.
Carrying on like this the br should grow steadily.
The br will accumulate (hopefully) so if I get ahead early that will give me some breathing space.If by chance or run good I hit 55e after 6 days I would have another 5 days to make day 11 target of 66e, just a bit of wriggle room.Should I fail to hit that target then day 11 would be the losing day.
Having had such an enjoyable year on Unibet I'm going to give away some small prizes on this one and hopefully some bigger ones on the next large challenge if this works, the more I make the more you make, so I'll set you a challenge.
Simply guess which day the challenge fails ( not days 1-4 )
This is cash tables NLHE only, any limit considered.
Post your guess before midnight 04 Jan 2019 and seeing as this will be a new year and new challenge it is open to every member registered before this deadline.
10e ticket of your choice for the first to post the actual day, 5e for the next best.
Tie breaks will be decided by a free for all fight.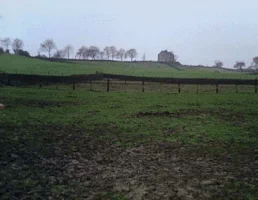 Good luck in everyones challenges whatever they may be.
It Is What It Is
Reply